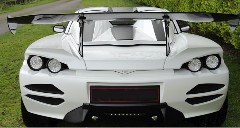 Quimera Responsible Racing

AEDC All Electric Drift Car - Non Fossil Fueled
Race series, sustainable Motorsport
AEDC is a British built electric Supercar
Alex Letteriello - Andover Hampshire UK
Headquarter Barcelona Spain
www.quimera-project.com
More:
¤ VERDANT Delta E-4 electric - http://delta-motorsport.com
¤ Electric 4WD OSCar eO Rally Dakar 2012 S-America with serial Range extender Generator driveeo.com
Clean Racing like in Monaco 2015 ?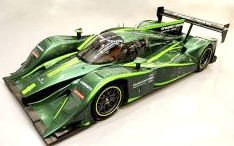 Green style 850 HP Drayson racing car builder.
FIA Formula E championship 2013 ? Reader comments say they miss the sound ...EVs no V8 ?

In July 2011,
Lola Group and Drayson Racing Technologies announced a major partnership to build the Lola-Drayson B12/69EV race car. Developing over 850 horsepower yet producing zero emissions, the car aims to be the fastest electric powered race car to lap a circuit and features several breakthrough innovations such as wireless charging, recyclable body panels, composite battery power, moveable aerodynamics and electrical regenerative damping.
Lola-Drayson B12/69EV all-electric LMP car
planetlemans.com/2011
Experimental Students Monaco: 4L Trophy Morocco solar



This is the experimental style for Students
It's Solar charging plug and play unit is clean and may be exactly what you're looking for: Starting with Plug-in USB Radio telling you Solar works. However, you want to charge your I-phone or Blackberry use the 5V USB or 12V cigarette lighter. Something a bit more difficult the ancient Pentax camera only over integrated 230VAC Home power as well as the much appreciated 230V ECO Lightbulb with extension cable from the hardware shop. The woodframe protecting the rooftop solar panel over 8.000 km Rally through Morocco proved to b the hit with Fix it Fast; even the metal roof structure of the R4 car broke the Solar panel had no crack, same output like before, Taxi drivers called from the Rally tour want to have the SPL solar Portable Lighting for the Taxi and Home, good news. More coming next year with First Solar Film produced. Students learn the principles of clean electric solar.